Gainesville-based architecture and design firm Monarch Design Group, formerly known as Skinner, Vignola, McLean, Inc., today announced a complete rebrand as the company seeks to further expand its presence in the North Florida region and beyond. This transition stems from the company's evolution and advancement of its architectural services, as it seeks to leverage its unique approach to the design process, including its use of the technologically-advanced 3D Live Design tool to improve the overall client experience.
"After decades of success serving the Gainesville community, we are excited to continue our mission of providing premier architectural services to our clients under our new brand," said Barnett Chenault, Partner and Lead Architect of Monarch Design Group. "With our previous project experience, as well as our new transformational design process, we're now even better equipped to serve our clients and are excited to continue on our legacy."
The transition into Monarch Design Group comes nearly 40 years after the company was originally established as a landscape architect and engineer firm in the early 1980s as T.C. Skinner and Associates, Inc. In 2000, Howard J. McLean, Jr., and James Vignola reincorporated the company into Skinner, Vignola, McLean, Inc., also known as SVM, and shifted its focus to offer traditional architect services and, later, urban planning.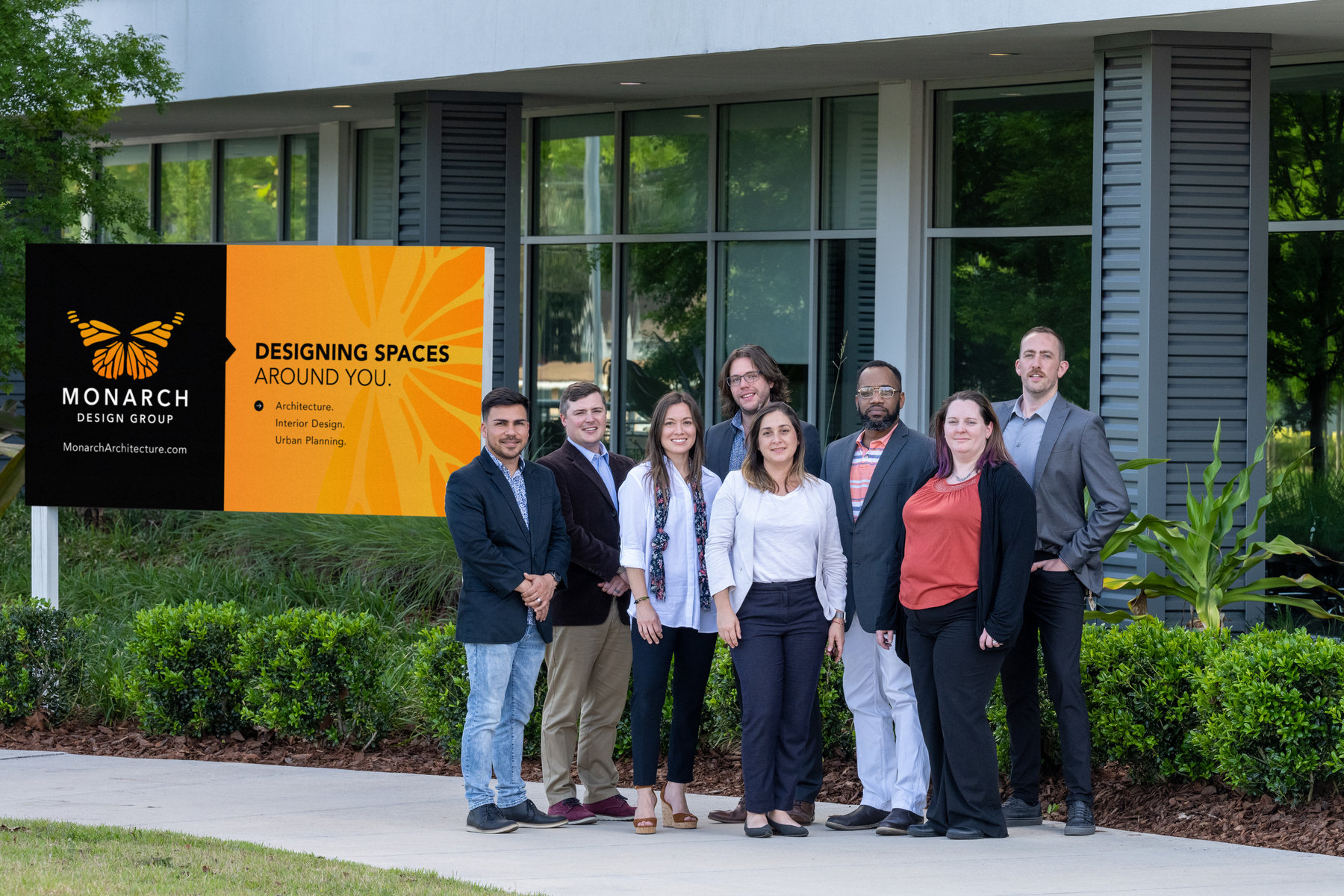 Over the decades, the team has collectively worked on thousands of projects in North Florida and the surrounding areas, including governmental and medical office buildings, public safety buildings, multifamily housing, and industrial and retail projects. As the company rebrands into Monarch Design Group, they will continue to benefit from the SVM team's success and extensive experience.
Barnett Chenault, who joined SVM in 2012 and transitioned to a partner in 2017, will now lead the team as it establishes its new identity. Though the change in leadership contributed to the decision to rebrand, the choice was also due in large part to the recent shift in how the team approaches their projects as 3D architects, interior designers and urban designers with a cutting-edge tool kit.
Monarch Design Group sets itself apart from other architecture firms by blending the trusted, methodic process of traditional architecture with the modern, pioneering technology of Live Design.
"Whether building a new building or renovating an existing one, the client has ideas and desires that they oftentimes are unsure of how to articulate or don't understand the feasibility of their choices for the building process," said Chenault. "The Live Design process for architecture is a whole new methodology that allows our clients to watch their building ideas come alive in real time in 3D and 2D designs, and emotionally connect with the decisions they are making."
With the Live Design process, clients sit down one-on-one with several professional team members who then design the client's building in front of their eyes using 3D and 2D design models. Clients are able to not only see their vision to come to life as they articulate what they want, but are also able to feel the design via a three-dimensional, moving presentation during the design process. This is a significant contrast to traditional procedures, where clients generally receive a static, two-dimensional drawing weeks after the initial project discussion.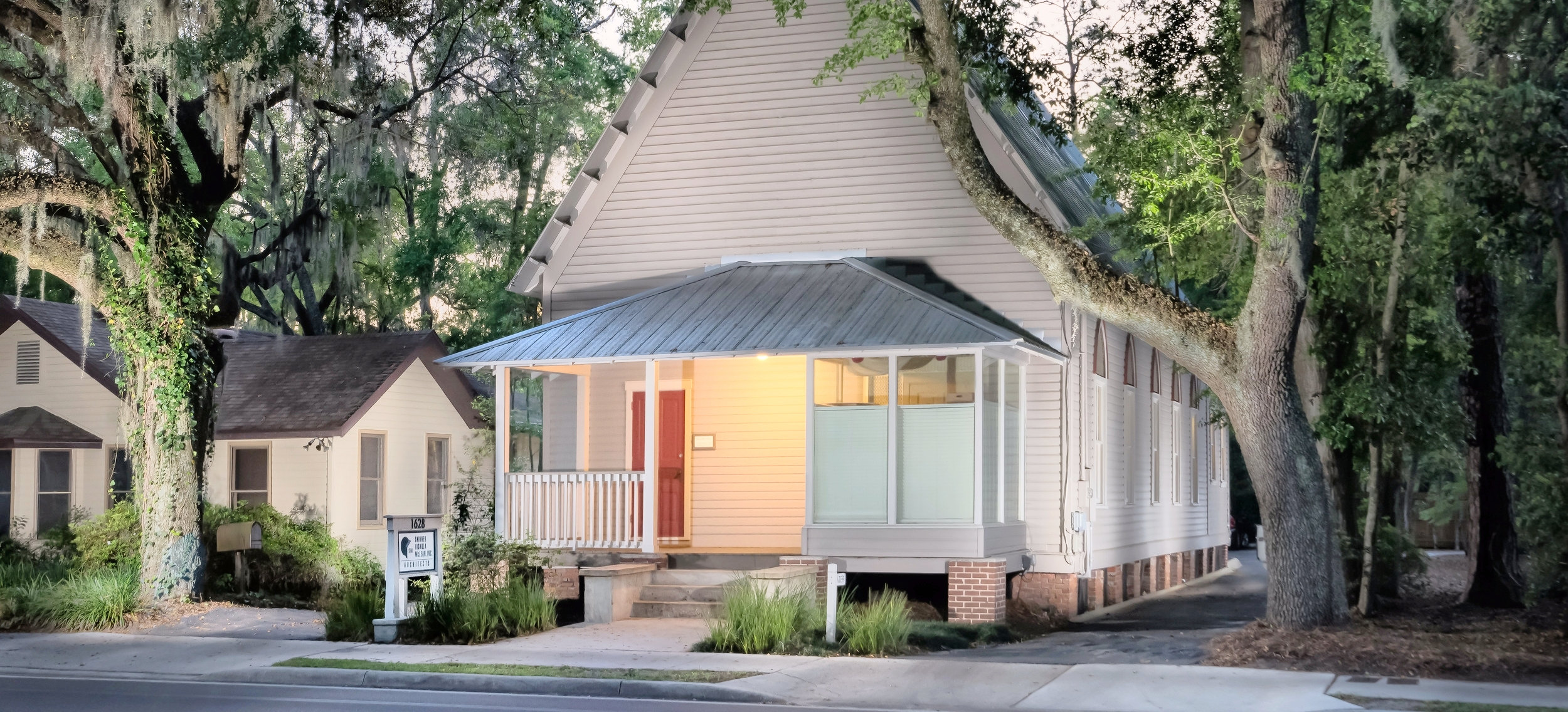 Live Design dramatically reduces the schematic design time of architectural projects, allowing developers to design more buildings on a larger scale quicker. It minimizes potential engineering and construction issues because the architects can account for these issues during the initial design process, ultimately reducing a project's cost.
"We truly believe all of our clients will see immense value in this methodology – whether it's a developer looking to build on a larger scale or a homeowner wanting a custom design, Live Design makes the architectural process feel personal," said Chenault.
The rebranding of Monarch Design Group has been completed, and the architecture firm is accepting clients. In the upcoming months, the team plans to move from their current office at 112 SW 6th St to a location in the Gainesville Innovation District.